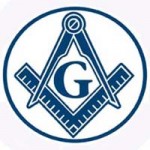 APPEAL FOR RELIEF — OKLAHOMA
MSA has established a Disaster Relief Fund for Oklahoma, with all donations received to be transferred directly to the Grand Lodge of Oklahoma for distribution to those in need.
A series of tornadoes ripped through Moore, Oklahoma, on May 20 leaving a path of death and destruction for this community, a suburb of Oklahoma City.  The toll of the damage to life and property is still growing.
At least eight Masonic brothers lost all or portions of their homes.  The impact for the entire community has been devastating, and aid and assistance is flooding in.
When remitting funds to the MSA in response to this appeal, please mark clearly on your check that you wish the funds go to the Oklahoma Appeal.
 Please forward to the MSA such donations as you feel appropriate to help our devastated Brothers, their families, and others in this stricken jurisdiction.  Please make checks payable to MSA Disaster Relief Fund and send to 8120 Fenton Street, Suite 203, Silver Spring, MD 20910-4785.
            MSA is a 501 ( c) (3) charitable organization. 
            Thank you very much for your help.
George O. Braatz   
Executive Secretary
Masonic Service Association of North America 
8120 Fenton Street, Suite 203
Silver Spring, MD  20910-4785
301-588-4010
www.msana.com