Welcome to the Iowa Academy of Masonic Knowledge. Here you will find a place to explore various aspects of our fraternity in a semi-self-directed manner. You will be able to work alone and/or with others in studying the ritual, jurisprudence, history, and symbols of our Gentle Craft.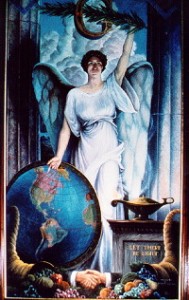 As with Masonry you will begin at the first level and progress through more advanced levels until you obtain the designation Master Adept of the Academy.
We hope this will be a rich and rewarding experience both for you and for those with whom you work.
The program is divided into three levels:
Level I – Masonic Scholar
Level II – Masonic Master Scholar
Level III – Master Adept Scholar
All papers and products prepared for this program will be cataloged and become a part of the Academy Archives.
As such they will be available to future scholars for reference and study.
All work must be submitted electronically unless the nature of said work renders this impossible
Committee:   George J. Harrison,  John Klaus, Jeff Heimensen, Jay Cole Simser