The Grand Lodge of Iowa  A.F.& A.M. Subordinate Lodges
There are 270 working Lodges & 20,000 Masons.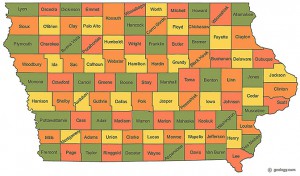 To search for an Iowa Lodge, follow: Iowa Lodge Search
You will be able to search by City, County, Meeting Day and Lodge Number.
Websites/Facebook links by lodge name. Map with directions each lodge also available.