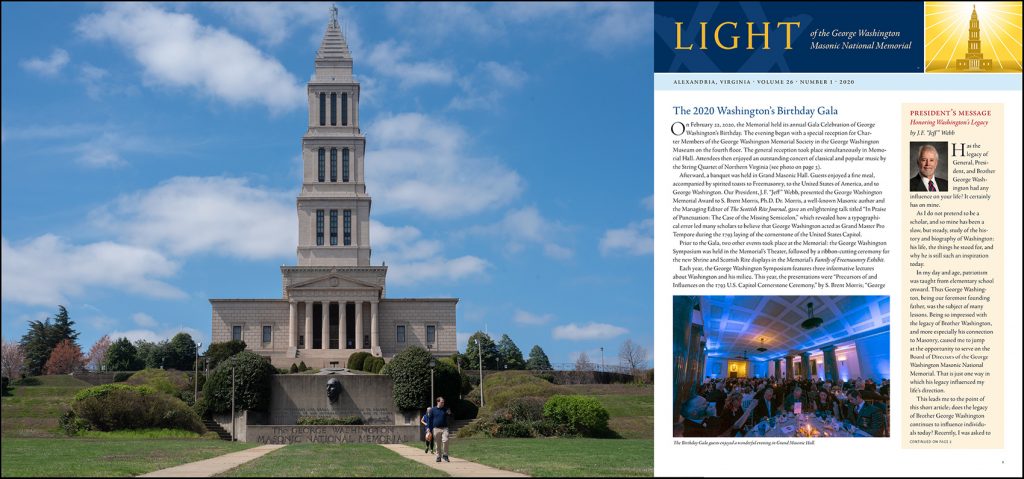 Due to the COVID-19 emergency, this issue of the George Washington Masonic National Memorial's newsletter, LIGHT, is being distributed electronically. This issue contains news about the opening of new exhibits for the Scottish Rite and Shriners as well as the continuing restoration of the Memorial.
Download LIGHT at http://assets.gwmemorial.org/pdf/light_2020_01.pdf.
For more information visit the Memorial's website at http://gwmemorial.org.
Shawn Eyer
Director of Communications & Development
The George Washington Masonic National Memorial Association