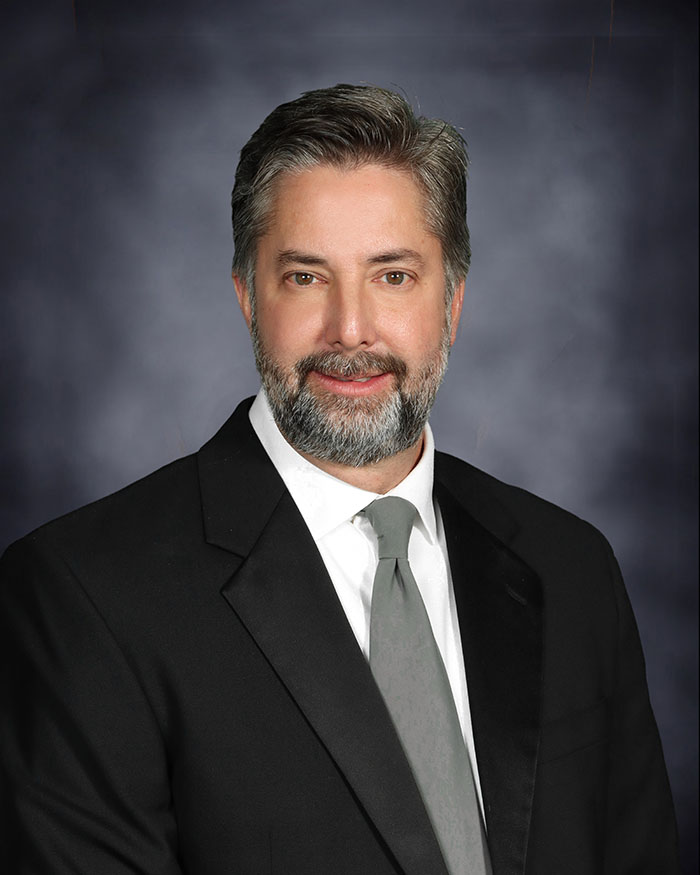 Most Worshipful Brother Theodore C. Wiley
Ted is a 1994 graduate of the University of Northern Iowa where he has a Bachelor of Technology Degree in Construction Management and a Minor in Business Administration.  He lives in Mount Pleasant with his wife Paula who is a director for the libraries at the University of Iowa Center for Advancement.  He has one daughter, Piper, who attends the University of Iowa.  He is a third-generation owner of his family's business, Jean C. Wiley & Sons, Inc., a building firm that focuses on residential and commercial building construction and development throughout southeastern and eastern Iowa. 
He has volunteered his time for many regional and civic organizations throughout the years and has served in leadership capacities for the Southeast Iowa Builders Association, the Construction Trades Advisory panel for Southeastern Community College, the Enhance Henry County Foundation, the First Presbyterian Church in Mount Pleasant, Mount Pleasant Noon Rotary Club, and city related organizations which include the Mount Pleasant Chamber of Commerce, Area Development Commission, Henry County Industrial Development Corporation, Business Recruitment, and Airport Advisory Board.
A seventh generation Mason, he has been a member of Mount Pleasant Lodge #8 since 2001 where he served as Worshipful Master in 2006 and 2013.  He served on the Lodge Service Committee for the Grand Lodge of Iowa from 2007 to 2011, as Junior Grand Deacon in the 2008-2009 Grand Lodge family, and as Junior Grand Warden in the 2015-2016 Grand Lodge Family.  He served as trustee of the Grand Charity Funds from 2010 – 2019.  He has operated the Henry County School of Masonic Instruction since 2013. 
Ted is currently a member of the Davenport Valley Scottish Rite, Iowa Chapter No. 1 RAM, Zerubbabel Council No. 22 R & SM, St Omer Commandery No. 15 KT, and the St. Bartholomew Conclave of the Red Cross of Constantine. 
He holds DL certificate no. 3167.